A Conversation with Crystal Woodward and Dr. Fran Cogen: Part 3
A Conversation with Crystal Woodward and Dr. Fran Cogen: Part 3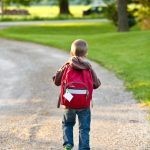 BY AUGUST 3, 2018 – 8:57 PM HEALTH
By American Diabetes Association
Recently, our Safe at School Director, Crystal Woodward, got the chance to chat with Fran Cogen, MD, CDE, Director of Diabetes Services and Interim Co-Chief of Pediatric Endocrinology at Children's Hospital. Dr. Cogen's practice serves approximately 1,800 patients in the DC/Maryland/Virginia metro area, with 85 percent of those patients living with type 1 diabetes. Dr. Cogen has been working with diabetes patients since 2002 and is also a member of the ADA's Safe at School Working Group. Ms. Woodward and Dr. Cogen spoke about the Safe at School program, diabetes management in schools and how parents can work with schools as a team—check out part three of this interview series, focused on tips for parents.
Dr. Fran Cogen
CW: Which Safe at School resources have been most helpful?
FC: ADA's Safe at School Working Group has recently provided guidelines (through evidence-based research) on CGMs. With the new technology that pops up, these guidelines have been very useful for schools.
CW: What steps should parents take to make sure they understand their child's needs and rights at school? And what steps should they take if they don't think their child's diabetes is being managed properly at school?
FC: The first thing is to speak to your child's diabetes team—find out what's going on. Sometimes, parents expect more than is possible from the school. Our role is to figure out what is appropriate. Second, our nurse educators (or myself/other doctors) will try to speak with the school nurse to find out what the issue is and resolve it in a satisfactory manner. If that doesn't happen, the next step is to call the ADA's Center for Information at 1-800-DIABETES.
CW: What do you see as the key role of the school nurse, and what can the school nurse do to ensure that kids with diabetes have access to care at all times?
FC: The school nurse needs to be knowledgeable about diabetes, meaning he or she also needs to be updated about the latest technology, gets appropriate education and knows his or her own limits. Since there aren't school nurses at every school, a surrogate should be educated to make sure someone is there who has been trained to provide needed care. He or she also needs to know what is/isn't appropriate for self-care, and have flexibility and willingness to work with the diabetes team. The nurse should be an advocate for the child at school, rather than an obstacle.
CW: So it's a team approach. Who else would be on the team other than the school nurse?
FC: The school nurse is the advocate/leader of the team, we're the medical end of the team and the parent must be included. Acting as an advocate for the child, if the child's medical team deems that a child is able to manage independently, the school nurse should advocate for self-management.
CW: What do you think parents and schools can better do to work together to support a child's transition to independence?
FC: A non-threatening attitude on both sides is very helpful. When parents go into a meeting thinking, "You have to do what I say," the natural response is for the school to become defensive—that's not where you want to be. I believe the approach should be, "We want what's best for our child in school and we know that you do too." I recommend that families meet with the school nurse before school starts so all expectations can be discussed. I also recommend writing a Diabetes Medical Management Plan and a 504 plan, even if the school says it's not necessary. It's not about punishing the school, it's about clearly stating responsibilities and setting expectations.
CW: How would you say that the Safe at School program has impacted the lives of your patients and colleagues?
FC: The first thing is to know about it [is that] in the Safe at School theme of "Educate, negotiate, litigate and legislate," my team's part is the "educate" and "negotiate." When it comes to conflicts, and the education portion is complete but a solution hasn't been found, then the next thing is to call the ADA for information and guidance. The ADA has done Safe at School workshops for my team which have been informative. I tell all of my patients' families to go to the ADA website and learn about Safe at School, and I have a sample 504 plan so they can see what it involves. It's really a matter of awareness and knowing that the ADA exists to help in those cases.
CW: What should parents reasonably expect from schools in terms of using and supporting new technologies (like the Dexcom 6 Mobile)?
FC: That's thorny—parents can't expect the nurse to look at the kid's monitor every minute. But the parent will be looking, so I think the nurses need to know what it is, how it works and how to treat lows and recognize and respond to alarms.
From:: http://diabetesstopshere.org/2018/08/03/a-conversation-with-crystal-woodward-and-dr-fran-cogen-part-3/
C.B Helping Hands Ministries | 3353 Dunn Ave. Ste. 5 Jacksonville, Fl. 32218 | admin@cbhelpinghandsministries.com